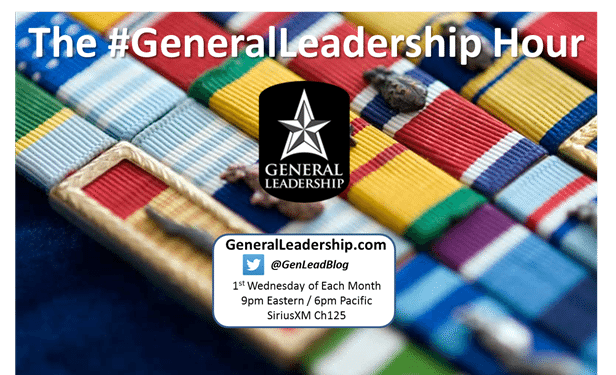 Turn your radio dials to SiriusXM Channel 125 tonight at 9pm Eastern (6pm Pacific) for the #GeneralLeadership Hour on the David Webb Show!  On the first Wednesday of every month, we strive to bring you the opportunity to engage with our team and our guests virtually and on-the-air with the radio program and live Twitter stream.  You can interact live with our hosts David Webb, General John E. Michel, and Colonel Matthew T. Fritz, as well as our special guests.  Join in the conversation by tuning into SiriusXM Channel 125, following along on Twitter (#GeneralLeadership and #DavidWebb), or call in to the show by dialing 866-957-2874!
This Month's Guest List Includes:
Ted Brinegar – Founder & CEO, Foxhole Homes

FOXHOLE HOMES is fighting veteran homelessness. Located in the Tularosa Basin, New Mexico, our mission is to provide sustainable housing and community for veterans in need.  The present goal is to build a sustainable research community that will provide housing with little or no utility bills, and offer jobs for veterans utilizing regenerative agricultural practices that will make the land throughout the community more fertile as time goes on.
Foxhole Homes
Eddie Fadel, who began his residential real estate career as a loan officer in 1997, formed his own company in 2004. Today, he continues to be active in the industry as a Managing Broker. He is associated with many of the industry's leading professionals including lenders, financial planners, CPA's,

REALTORS(R) and attorneys, to create and implement plans that help his clients reach their long-term financial goals.

Link to his book: Don't Rent, Buy!
How did you enjoy today's post?
If you liked what you read, sign up for our frequent newsletter by clicking HERE — and you'll also receive our handy Leader's Reference List
as our free gift to you!