Co-Founder
Senior Curator
& Chief Executive Officer
Brigadier General (Ret) John E. Michel is a lifelong transformational, business executive, and widely sought-after TED speaker, best-selling author, and organizational change expert whose award- winning work has been featured in a wide variety of articles and journals, including the Harvard Business Review, Fast Company, CEO Magazine, Investor's Business Daily, Huffington Post, National Geographic, Joint Forces Quarterly, and the Washington Post.
During his over 26 years of military service, General Michel held a series of key leadership positions in transportation, logistics, and operations. In addition to leading NATO's unprecedented 14-nation effort in Afghanistan to build the $6.7 Billion Afghan Air Force, where his team was awarded the 2014 Secretary of Defense Award for Excellence in Maintenance Training, Advice, and Assistance of Foreign Security Forces, the Department of Defense's highest award for innovative nation building efforts, he was the only senior military leader in the Department of Defense to successfully develop and personally lead three large-scale, multi-billion dollar global transformation efforts
A passionate entrepreneur and mobility futurist, General Michel is a member of the U.S. Council for Competitiveness and serves as the Executive Director of Skyworks Global, the world's leading gyronautics company, as well as on various Boards and national councils. He is a staunch advocate for improving access to care for our nation's most vulnerable population, particularly the disabled and the elderly, and is committed to helping fellow veterans embrace entrepreneurism.
Publications: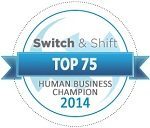 Contact

Email: [email protected]

Twitter: @JohnEMichel

Facebook: GenJohnMichel

GoodReads

plus.google.com

LinkedIn