FEATURED PARTNERS & EVENTS
The David Webb Show airs daily on SiriusXM Patriot Channel 125 Monday – Friday 9pm – 12am ET, Replays Monday – Friday 12am on Patriot Plus, Saturday 10am and 7pm on SiriusXM Patriot.  David Webb has been entertaining and informing the public for over 20 years; As a commentator, David Webb appears frequently on radio and television: Fox News, Fox Business and CNBC. He has appeared internationally on CNN International, BBC Radio and TV, NDTV/India, Dutch National TV and KSA2 Saudi Arabia. He has also been featured in various media outlets in Germany, Italy, Spain, Japan, France, Australia, Brazil and Canada.
Learn More About the David Webb Show…

The Center for American Values' organizational mission is based on the need for a national initiative to identify, document, and disseminate information about individuals, groups and organizations whose character attributes relate directly to the values this great country was founded on.
Learn More About the Center for American Values…
 
The Sharp Decisions V.E.T.S. (Vocations, Education and Training for Service members) challenges the status quo. V.E.T.S. leverages the skill sets of veterans, training them in specific QA Software Testing and Data Mining capabilities, while providing them with specific industry knowledge and an awareness of emerging developments, legislative, compliance and regulatory reporting. This program returns veterans to the workforce and provides companies with engaged and qualified teams.
Learn More About the Sharp Decisions V.E.T.S. Program…


RallyPoint was founded in 2012 by two military veterans at Harvard Business School to help make military life better. Backed by two of the US military's recent Joint Chiefs of Staff, RallyPoint connects its members and gives them the best tools possible to succeed both while in the military, and beyond. With RallyPoint, you can build out your professional network, connect with other members of the military in a safe environment, and explore career opportunities both within the military (PCS opportunities) as well as in the private sector. In 2012, RallyPoint won the world's largest startup competition (MassChallenge), and placed 2nd in the Harvard Business School Business Plan Competition.
Learn More About RallyPoint…


T

he team at Switch and Shift serves an ever-growing community of leaders – from the newest members of our workforce to the C-Suite – who know there is a better way, a more human way, to do business. 
We, and they, know that in the Social Age we are all eager not just for information on how to lead more effectively, but also for connection – human-to-human relationships – that enrich lives and shift this movement forward.
Choose2Matter.org was founded by Angela Maiers who spoke the two words, "You Matter" and shared how we can change lives and change the world if we understand the words and leverage them in the right way.  Choose2Matter was created in response to student's everywhere responding to this call to action, completing jaw-dropping quests to address problems in our world.  This is not mere talk.  This is the new standard where apathy and compacency are not tolerated and inaction is NOT an option.
Learn more about Choose2Matter.org…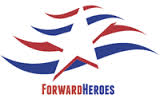 ForwardHeroes is focused on catalyzing improvements in the lives of veterans, their families and their employers.  In addition, the principals of ForwardHeroes – like many of us – envision veterans as substantial contributors to the enhancement of American society and the economy. Despite that vision, significant numbers of US veterans transitioning into the civilian workforce experience difficulty finding jobs, dealing with healthcare problems and coping with the resulting stress placed on their families.
Learn more about ForwardHeroes…

DEF is an independent, not-for-profit group of emerging defense leaders that strive to solve national security problems from the bottom-up by exposing Defense professionals to the techniques and experiences of civilian innovators and social entrepreneurs. Their main focus is to build a cadre of creative leaders who foster the adaptation and innovation required to solve 21st century national security problems.  They promote collaboration and innovation between emerging military leaders and civilian counterparts, providing a professional network and tools to shape units and organizations for the future.  The Defense Entrepreneurs Forum brings emerging military leaders together through the internet and in a real world setting to hear cutting-edge ideas and engage in cross-cultural networking opportunities. In partnership with leading universities, successful veterans and venture capitalists organizations, these innovative military thinkers are exposed to knowledgeable business leaders, instructors alongside successful innovators of all ranks. Unlike most National Security symposiums, the speakers and leaders featured at DEF are young, entrepreneurial and successful active duty personnel.
Visit the website at http://defenseentrepreneurs.org/