Senior Curator &
Chief Growth Officer
Chris is a combat-proven leader, mentor, author and coach integrating the fields of negotiations, leadership skills, public relations, public speaking and complex organizational change. His unique experience as a U.S.A.F. Thunderbird coupled with Pentagon-level management of critical Air Force resources valued at $840B, multiple N.A.T.O. assignments and command-experience in the United States Air Force allow his unique synthesis of speaking, leading, management, negotiations and continuous improvement. Chris is also a Certified Manager with degrees in Economics, Financial Planning, Strategic Studies and Operational Art and Science. He authored a negotiation primer which was subsequently published and adopted as required Air Force Pentagon new action officer orientation. He and his wife, Terri, have 4 children.
As Chief Growth Officer, he is responsible for further developing the General Leadership Brand.

Specialties ☛ Command ♦ Negotiation ♦ Leadership ♦ Followership ♦ Positive Change ♦ Team Building ♦ Corporate Strategy ♦ Interagency Coordination ♦ Policy Development ♦ Supervisor ♦ Administration ♦ Performance Management ♦ Instructorship ♦ Public Relations ♦ Public Speaking ♦ Complex Organizational Change

Contact and Biographical Information:

Published Books: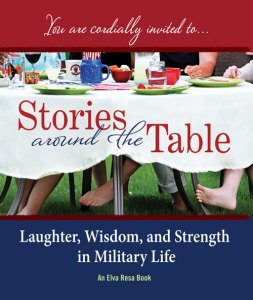 Volunteer work:

Forward Heroes Board of Advisors

Project Transition USA Board of Advisors

Judge, 2015 Operation Homefront Military Child of the Year

Featured by Our Friends:
The John Maxwell Team:
The Top 100: John C. Maxwell Leadership Award 2015
Profile on JCMA Page
Digital List Magazine by SAP:
Top 10 Business Innovation Posts
Huffington Post:
What We Can All Learn From Generals About Success and Leadership
Air Force Times:
Leaders Who Tweet
American Heroes Channel:
Hardcore Heroes
SAP:                                
Top Ten Business Posts of the Week
Northwest Prime:
Colonel Chris R. Stricklin, USAF Memorial Day LIVE from Kabul, Afghanistan
The Careerist:              
Chris Stricklin: Serving Country Through Servant Leadership
Switch & Shift:              
The Top 5 Posts on @switchandshift for June 2014
The Top 5 Posts on @switchandshift for May 2014
Leadership CloseUp:
What Bevy of Behaviors Makes You A Strong Leader?

Along with posting on GeneralLeadership.com,
Chris also contributes to the following publications: