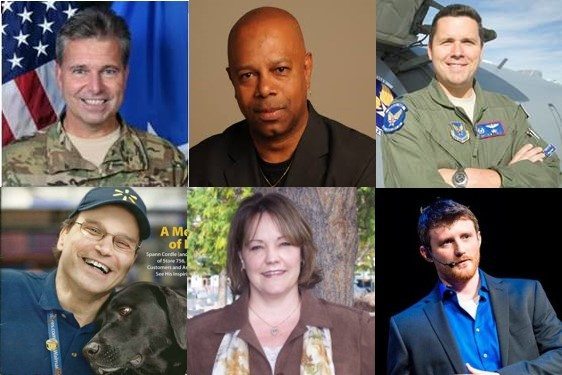 It's that exciting time of the month again when you have the opportunity to interact with us LIVE on SiriusXM Patriot Channel 125 at 9pm Eastern (8 Central, 7 Mountain, 6 Pacific) Wednesday, 7 Jan 2015.  This special "12-Talents" broadcast will feature David Webb, General John E. Michel, Colonel Matthew T. Fritz and our special guests:
Spann Cordle: Disability advocate, Walmart associate
Sue Smith: President, Center for American Values
Mission: To honor the extreme sacrifices made to help sustain America's values and to ensure these extraordinary actions are preserved…forever.
Blake Miles: former Special Forces Sergeant who served with 1st Special Forces Group in Iraq. He is currently the Program Director of Next Ridgeline, a Green Beret Foundation program focused on assisting Green Berets transition out of the military.
Join in the conversation by tuning into SiriusXM Channel 125, following along on Twitter (#GeneralLeadership and #DavidWebb), or call in to the show by dialing 866-957-2874!
How did you enjoy today's post?
If you liked what you read, sign up for our frequent newsletter by clicking HERE — and you'll also receive our handy Leader's Reference List
as our free gift to you!