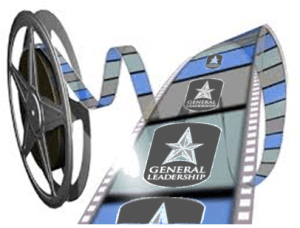 Too busy to read a blog? Are you a visual-learner or someone who prefers to eat popcorn while watching GeneralLeadership on the big screen? If so, we've heard your requests and have instituted a video-series for your enjoyment. Through the GeneralLeadership.com Video Spotlight, you can engage with our curators and authors in a video format that is enjoyable and informative.
New videos are posted on Wednesdays.
Also be sure to check our our podcast audio "200-Second Soundbites," which are posted on Tuesdays!
---
---