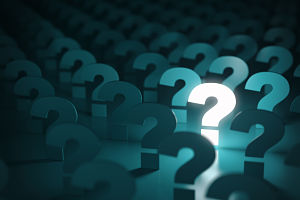 "Great leaders are almost always great simplifiers who can cut through argument, debate and doubt to offer a solution everybody can understand."
Colin Powell
Successful organizations possess numerous attributes that distinguish them from their competitors. Leadership is the key component that contributes to the success of these effective teams. At the helm of these organizations is the individual hired to lead, whether they are the commander of a military unit, the CEO of a large corporation or the head of maintenance at an aviation operations company.
I have had the opportunity to lead both small and large military units who were tasked with conducting search and rescue operations for the U.S. Air Force.
There's a theory I call leadership by the numbers, which I have applied during my career. In these busy times, I have found it best to keep things simple and easy to recall.  Leadership by the numbers is as simple as 1, 2, 3, 4 — applied conceptually in 1-to-1, 2-to-1, 3-to-1 and 4-to-1 ratios.
First we'll look at 1-to-1, which is one-on-one mentoring of the people in your organization. I use the term people rather than personnel to create a more personal level of leadership. Taking time to mentor your people can yield notable results, either through regular feedback sessions, team or department discussions or larger venues. By simply outlining goals, tasks and expectations for those who report directly to you and following up with them quarterly, you'll see improvement in their work. This simple technique of using goals and tasks and regularly measuring success will improve all.
Mentorship is a way to return the favor to those who you now lead and to share your experiences with them. One method used in the Air Force is to create a list of officers based on performance and potential. I use this stratification effort, or strats in military jargon, to decide whom I should mentor and spend more time developing. Mentoring is paramount to the success of the individual and organization.
It was once said that leaders should "squint with their ears." The second facet of leadership by the numbers, the 2-to-1 concept, is that leaders should listen twice as much as they talk. Leaders within an organization interact frequently with subordinates, teams and customers. They should regularly practice active listening, really trying to hear what those around them are saying and trying to convey.
As a commander of a flying squadron, I was responsible for everything that happened in the unit. Thus, there was little time to know exactly how each section performed their tasks.  I found that by closely and actively listening, I could more easily understand the problems at hand and what we could do to solve them. By simply clearing time from your schedule, not looking at email or phones while team members are talking and "squinting with your ears," you'll be surprised at what you hear and understand better.
I had a responsibility to know where everyone was, what aircraft and equipment they were using and who was in charge of them while on the road. I once talked with our scheduling office and learned that an off-station crew was planning to fly to Los Angeles and "just cruise by the Hollywood sign." I had a good discussion with the aircrew outlining the concerns I had and how we needed to think through the issues before acting. In the end, the crew saw the correct path to success and chose another route.
Try asking your subordinates open-ended questions such as, "What would you do to solve this problem if you were in my seat?" This little phrase can go a long way in an organization, ultimately strengthening your team and your relationship with them.
The third concept, the 3-to-1 ratio, is providing three ideas for each problem. Section leaders are the experts in their tasked areas. Therefore, when they experienced issues where they needed my help, I would ask them to provide three courses of action (COA) along with their recommended COA and rationale for that choice. I challenged them to look deeper and more broadly into the issue and to consider the second and third order effects of their decision. By listening to the experts in a team, such as the lead sales agent, maintenance department head or chief counsel, one can evaluate these three COAs. (Note that with each of these possible courses of action, variables such as financial cost and implementation timeline come into play and could alter the outcome, as well as the COA itself.)
It may take a few times to get the process right. There are issues and challenges to overcome within any organization, such as meeting customer demands, dealing with suppliers, solving labor issues and ensuring the financial bottom line is met. By using the 3:1 ratio of solutions to problems, you'll find a choice of ideas to solve the issue and keep the team moving toward its goals.
This final part of leadership by the numbers is setting up your people to hit home runs. This concept of "running the bases," the 4-to-1 ratio, includes mentoring people in charge of the program, listening to their ideas and leading them to develop and present COAs for a project. I have used this concept to identify subordinates who should be provided an opportunity to put their skills to work, inside the organization.
The rewarding part of this step is watching them take the issue/project from start to finish with your mentorship. The definition of a home run depends on the organization, but could involve finding someone you've mentored and giving them a large project to plan and organize. This may be as complex as having them develop next year's business plan, or as simple as planning the organization's holiday party. These opportunities allow the leader to delegate a project, build trust within the team and give subordinates the chance to put their skills to work, use their creativity and expand their leadership skills. This technique is an effective way to grow the next generation of leaders and train your replacement.
Leadership at any level is about engaging people and bringing out their best. As they personally improve, the organization strengthens, as well. If leaders apply leadership by the numbers by mentoring their people one-on-one, listening more than they talk, challenging their team to provide three solutions for every problem and grooming them to run the bases, they'll see a measured improvement in their teams, their subordinates and themselves.
How did you enjoy today's post?
If you liked what you read, sign up for our frequent newsletter by clicking HERE — and you'll also receive our handy Leader's Reference List
as our free gift to you!