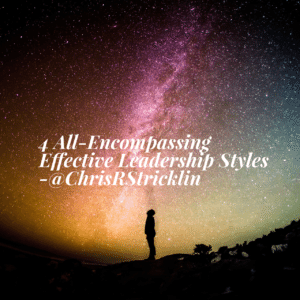 As we yearn to advance our leadership abilities, we continue to search for all-encompassing styles to not only model our behavior but also exemplify the techniques we do not want to portray. After a year away from my family, I have been spending some time at the pool, at the helm of video games and just watching my children in action. It was through this over recent weeks I realized the most complex of leadership styles could be defined by the simplest of day-to-day items.
Style 1: The Lego Leadership Style
Sit with any 10-year-old and they will tell you, follow the instructions closely and the Lego creation will look exactly like it should. I am amazed when I watch my son assemble his Lego masterpieces…5,000 tiny pieces precisely organized on the carpet as they emerge from their plastic bags. After hours of precise execution and assembly in exact concurrence with the instruction booklet, a masterpiece emerges onto his dresser to be viewed in awe for the next 6 months! The beauty of execution in this style is that any novice can follow the step-by-step directions and yield the same results as an expert. Sure, it can be adapted beyond the initial plan, like Lego does with their Lego Digital Designer, but it still requires an exact depiction of the pieces available and a clear expectation of the product desired in the end.
The Lego Leadership Style is useful in simple, assembly type tasks but does not inspire those who follow to use their creativity and capability to build beyond the instruction booklet. It does not push followers to understand their complete capability to build. Take a trip through LegoLand and you will quickly realize the builders of those amazing creations were allowed to dream, to experiment, to progress beyond the simple instructions to realize what was really possible. This style can be effective for inexperienced followers who need deliberate, step-by-step guidelines to accomplish their task. It should be a transitory state which is quickly advanced out of when the follower understands their task and should be challenged to improve efficiency and effectiveness of the team and themselves.
Style 2: The Mathematic Style
My original training was as a mathematic economist. The classes involved evaluations in which the single equation at hand ran from the entry door all the way around the room…and the task at hand was: 'Simplify." Mathematics, like leadership, is a language. Mathematicians seek out patterns and use them to formulate new conjectures. Simply, both mathematics and leadership attempt to simplify problems with many variables into an understandable and predictable forecast of outcomes.
We have all served under a supervisor who executes the Mathematic Style of Leadership. This leader has their set of life experienced and always assumes that A+B=C and each follower is merely a variable in their equation and should always function in the same manner, devoid of individualism, and routinely yielding the same result. This is different than Lego Leadership, because this leader does not realize he/she is using a strict formula to lead. Otherwise, they would change their style because they are misguided. A true mathematician knows the goal of math is to formulate new conjectures…which is merely guesswork forming judgments or opinions on the basis of incomplete or inconclusive information.
The Global Technology Revolution has left me unable to perform simple navigation without that familiar digital voice informing me when to prepare for my next turn. Even in the simple task of a quick trip to the store for a gallon of milk, odds are my military lifestyle has placed me in a new town, or country, where I have no knowledge of the local street structure. Quickly, I turn to Google Maps for directions. It never seems to take me the same road twice but is successful in finding the destination. Now, Google Maps does not tell me why it changed my path, maybe traffic…maybe job security of not allowing me to learn predictable paths, yet I still trust and follow.
We have all seen the Google Maps style leader. One who achieves results, but does not take the time to develop skills in those who follow. This leader does not explain decisions, the how and why that develops leadership skills in those we lead, and merely focuses on the goal. This leader may be successful in the mission at hand, but establishes a team critically dependent on them and one which will fail in their absence.
DisneyWorld is my favorite place to vist, to take my family, to be a kid. Throughout my years in the military, I have always told my wife that after military retirement I plan to become an Imagineer and live in Celebration, Florida. Why the fascination? Because Disney Imagineers "create the never before seen" and they have a simple mission statement and motto and it's a belief that permeates everything they do: "We make the magic."
This is the perfect style in which to model leadership: understand no bounds, shoot for the stars and make dreams reality. These are the characteristics we all want in those who lead us and we hope to exhibit to those we lead.
As a leader, we want to be the mastermind of magic…always a step ahead of what's possible.
There can exist no such thing as thinking too big or a fear of pushing our team to level never thought possible.
As a leader, the ultimate goal is to be a leadership imagineer. Push your team to achievements never thought possible. Inspire in them the motivation to excel, the intrinsic pride in the team and mission which will allow unexpected heights of success.
What can you add to this list of styles? How do you become a leadership imagineer?
How did you enjoy today's post?
If you liked what you read, sign up for our frequent newsletter by clicking HERE — and you'll also receive our handy Leader's Reference List
as our free gift to you!