"A leader, once convinced a particular course of action is the right one, must have the determination to stick with it and be undaunted when the going gets rough."
Ronald Reagan
As a leader, you are called to action!  Your job is to get things done.  In the military, leaders are given a mission, provided resources, and expected to make it happen.  This is what I like to refer to as action-oriented leadership.  Each day you need to make progress and move the ball down the field.
As a Wing Commander at both McConnell Air Force Base and Travis Air Force Base, I had the amazing honor to serve with and lead some of the most amazing talent this Country has to offer.  Leadership is a privilege, and Command is a very special honor and responsibility.  When I met with each new Group and Squadron Commander, I would explain my leadership philosophy and expectations.  I would tell each Commander the importance of action-oriented leadership.  During their Command journey, we would discuss how they would have some of their highest highs and conversely some of their lowest lows—that is part of leadership.  My expectation is they would be a stabilizing force and keep the organization moving forward, despite the ups and downs of everyday life in a vibrant organization.
"My expectation is [leaders] would be a stabilizing force and keep the organization moving forward, despite the ups and downs of everyday life in a vibrant organization."

When it comes to football, I am a die-hard Washington Redskin fan…I know it's been many years since I've had a lot to cheer about, although things are looking up this year.  As I was growing up in the Washington DC area, the Redskins had many winning seasons, under the great coaching of Joe Gibbs, the management of Bobby Betherd, and the ownership of Jack Kent Cook.  I remember being so excited during the 1980s as I would watch my beloved team win another big game.  Most football fans remember the extraordinary running back John Riggins; the big #44.  The play that made him famous occurred during Super Bowl XVII, when he broke a tackle and ran 43 yards for a game-winning touchdown against the Miami Dolphins.  Although that was a spectacular moment in sports history, I also recall week after week how John Riggins would take a pounding, but continue to show up every game and run behind the offensive line known as the Hogs, composed of such legends as Joe Jacoby and Russ Grimm.  He would pick up 3 yards here, 4 yards there, and keep moving the ball down the field.  All the while, he would be chipping precious time off the clock for the opposing team. Typically he made a first down by only inches to keep the drive alive. After 4-5 minutes of great blocking and tackling, my friends and I would cheer as our team scored another touchdown. This left quite an impression on me, and it's where I drew the title for this article.
While we are using sports analogies, let's switch to baseball.  Growing up in Maryland, my favorite baseball team was the Baltimore Orioles; I had a great role model in Cal Ripken, known as the Iron Man!  He was the legendary shortstop and third baseman who had an incredible work ethic and played a world record 2,632 consecutive games.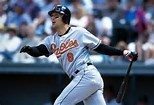 During his 21-year career, he was selected as an All-Star 19 times and was inducted into the Baseball Hall of Fame in 2007 in his first year of eligibility.  Not only was he a great player, he was a leader.  He set the example and was someone we could all look up to.  A leadership lesson I learned from this incredible player is the importance of swinging the bat.  During his brilliant career, he had 3,184 hits and 1,695 runs batted in (RBIs).  This gets back to action-oriented leadership…you need to take action as a leader.  If you never swing the bat, you will never get a hit; it's that simple.  Sure you may get an occasional walk now and then, but most likely you will strike out.  Don't stand there and let the ball pass you by.  I challenge you to take a swing and aim for the centerfield bleachers.  Sure you will strike out from time-to-time; that is okay.  However, sometimes you will hit a homerun.  Cal Ripken enjoyed the feeling of hitting a homerun 431 times.  If you bat 300-400, you are doing great, but you must take action and swing the bat!
"Swing and aim for the centerfield bleachers.  Sure you will strike out from time-to-time; that is okay.  However, sometimes you will hit a homerun!"
But how do you know if you are making progress—how do you perceive whether you are doing enough? Seek honest and candid feedback from those around you:  supervisors, peers, and subordinates alike. I recently completed two annual feedback sessions; one from the Air Force and one from the Joint community.  I was a bit surprised by some of the comments and as a result I am taking action to ensure I continue to improve as a leader.  To keep moving the ball down the field, you must take stock in your leadership style and seek the honest feedback from those around you; then act to make improvements.
Improvement is also something you must determine for yourself.  You must look yourself in the mirror each day and ask yourself what type of leader you are going to be. A good time to do this might be each morning as you are brushing your teeth, as you are likely in front of a mirror. Likewise, each night as you get ready to turn in you should brush your teeth again. (After all, 9 out of 10 dentists recommend brushing your teeth twice daily.)  During this nightly ritual, ask yourself the tougher question:  What kind of leader was I today? I submit that you need to do this daily, because leadership is a 365 day-per-year proposition. Somedays you may have fallen a bit short—this is okay, pick yourself up, dust yourself off, and get after it again tomorrow. We've all had those days when you wake up on the wrong side of the bed and nothing seems to go right.  Sure you will have tough days; we all do. Get over it and get back in the game!
"Get over it and get back in the game!"
Sometimes the actions you take each day can be extremely difficult, but sometimes it can be as simple as replacing the paper towels in the bathroom dispenser.  A young Army Lieutenant Colonel named Kris Hughes recently moved on to his next assignment.  He is one of the hardest workers I've served with.  He would consistently show up very early in the morning as the Director of Staff, and take time to do things such as replace the empty roller with a new set of paper towels.  This simple act of service nearly every day was probably never known by most of his co-workers, but he impacted nearly everyone by simply showing up for work each day and taking action to make a difference.
Whichever sports analogy you prefer: blocking and tackling on the football field to get those extra inches to make a first down or swinging the bat to hit a homerun in a baseball game, I challenge you to take action as a leader. Consistent action and seeking to improve your leadership are required day after day. These efforts will help you and your organization move closer to achieving your goals each day and set your team up for success. Get after it today and enjoy the journey!
How did you enjoy today's post?
If you liked what you read, sign up for our frequent newsletter by clicking HERE — and you'll also receive our handy Leader's Reference List
as our free gift to you!