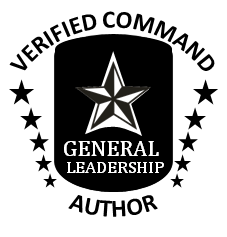 Thank you for your interest in becoming a GeneralLeadership Contributor. Our goal is to make this as easy as possible — you'll be up and running as a Guest Author in 4 easy steps.  To begin, since we use WordPress.com as our platform, you will need to be a registered member of our community to be contributor and an author.  If you haven't done so already, please log-in or register as a member of our community.
======================================
Step 1
Complete the brief online application.
Step 2
Read our  "Keys to Successful Blogging" page and download our Authors Guide
Step 3
You will receive an email confirming you as a contributing author to GeneralLeadership.com. Specific instructions will be includded on how to proceed.
Step 4
Start writing original content that is NOT PREVIOUSLY PUBLISHED on the web or in print.*
> Write directly from your own experience, with your own personal language, and from your own heart. This is what your readers want to hear: your voice. A) Each entry will need a snappy title to attract attention, B) a body of about 500-800 words with 3-6 hyperlinks, C) include a copyright free picture that represents the topic of your blog article,  D) then submit for review.
> Our editors will edit your work, add your picture to your blog post, and help make you look great. We will create a signature block byline from the info on your application. Your entry would appear sometime soon after your submission as it fits with the flow of other entries.
*  IMPORTANT NOTE:  Due to serious Google Search Engine restrictions on "authentic content," duplicate postings on the web are severely punished and this can negatively affect both your site and GeneralLeadership rankings. As such, we strongly discourage reposting your GeneralLeadership in its entirety on your website or elsewhere. That said, as the originator of content, you retain your ownership rights to your creative material and can do with it as you wish.  We strongly endorse other media exposure, such as print material, books, etc which won't conflict with search engine optimization rules.  You may also consider creating an original "teaser" snippet (not copied from the post) on your site with a link to your GeneralLeadership article. Regardless of what you choose, for your benefit and ours, it is best for you to provide original content at different search-engine indexable sites.  At the very least, as a general courtesy to us as your online publisher, please wait at least two-weeks before considering reposting your material elsewhere.
One of the unique features about GeneralLeadership.com is that we offer a professional blogging coach on staff to help you develop  your blog skills.  Please click here to get in touch with Catie.