The following short story is part 3 of a special 3-part series sponsored by General John E. Michel related to veteran's stories and others-centered leadership.  This particular story was written by USMC Sgt John Preston, who will be a guest on our Wednesday evening radio program tonight at 9pm Eastern/6pm Pacific.
Never in my life had I felt more lost…
I was on a plane from California to Kentucky on a trip I would have never expected to take in my entire life. It was January 14th of this year, almost seven months to the date of the passing of my father. These flights had become emotionally draining and had begun to rip at my soul but it's what happened on January 13th that had taken my heart and shattered it into a thousand pieces. My older brother Michael, a Marine Corps veteran and a police officer for nearly twenty year`s, came home from a day at work, kissed his children goodbye and told them he would always love them before driving down the road, pulling into a friend's driveway and swallowing the wrath of his 40 caliber service pistol. I could hide the details but then one may not truly understand how horrible this fate really is. His friend found him and smashed out the window and told me that though he knew what had happened, he continued to tell himself he could save him. Before the cops or ambulance could even arrive,  Mike's 18 year old daughter arrived at the scene where she will now be forever scarred with these images. His wife, just feet away from the dispatcher that took the call while she was on duty, heard his friend shout,
"Mikey, no Mikey… Why?"
A department that my brother had worked for for seventeen years had to arrive one by one to see their brother that they had loved and respected lie motionless in a pool of blood.
Lost, never so lost…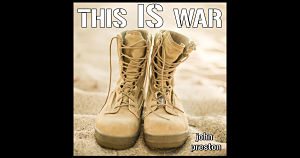 Since my signing with Pacific Records in 2014, I had dedicated my life to raising awareness for post traumatic stress and veteran suicide. I have done media all over the country preaching of the 22 veteran suicides a day while playing shows, recording music, and fielding calls from troubled veterans around the nation. I've had so many articles written about my journey and had national television coverage while raising thousands for different non-profits for PTSD. Now here I was on a plane from California to Kentucky because I had missed it under my own roof.
My thoughts ran wild.
"Forget it! I'm done! I can retire from the music industry today. I obviously couldn't even save my own brother. That's it, I'm done."
I had so many emotions swirling through my body, mind and soul; not to mention suppressing my own demons that rest inside of me (PTSD, survivor's guilt, and suddenly an aggressive bout of depression).
Lost…
I could have quit right then, thirty thousand feet above land, somewhere between California and Kentucky but that is not what this is about and that is not my fate. I turned on my music and my own song "Before I am Gone" was the fist song to play on shuffle. A song I had written in my own deepest darkest time about the internal battle with PTSD, a song that ends in suicide.
I knew then what I must do…
Never in my life…
I had to make something positive from the most tragic thing to ever happen in my life. I had to be the Marine I am and charge forward when life had pinned me down. Through the most painful days of my life I had decided that I was going to change the world. My brother has left me but I want no other family to have to go through the wreckage my family is being drug through.
But how?
A national campaign. If I believe it, it will be. I began to call several non-profits and friends that I knew could help make this possible and we began to put our plan together. A new album with national distribution (a large amount of the proceeds going back to non-profits to help combat veteran suicide) and several videos to accompany the album. There is much more to the project that for now I cannot release and this will all be culminated when we start shooting a reality tv series at the end of May. For years I have feared to expose my own problems even denying my own post traumatic stress in some interviews. That is over. I will do all I can to wear my weakness on the outside so that others may see it and no longer hide theirs. This campaign will not be for awareness but more a hope to find the ones that feel like they can't reach out. People love you, I promise you that.
Never…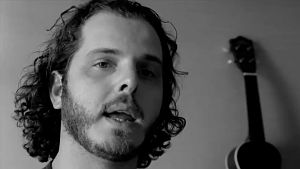 My brother was a hero to so many. For many years of my life he was my hero. He coached my sports teams and taught me everything there was to know about being cool. Man he was cool! 3500 people came to his funeral. His last ride was escorted by 200 police,
AR-15 Rifles
and fire apparatus. Everyone in that church that day had been touched or affected by my brother in some way. There were so many stories of his heroism on duty and how he had helped so many of his friends through hard times. The sadness is that while he lit up like an angel on the outside, he had been battling demons inside for many years.
I want to tell him, I wish deep down you would have called me Mikey. I wish we could have just talked one more time. I wish we wouldn't have fallen apart after we lost Dad and I wish we could have been the best friends we had been for so many years. I will wipe my tears from my eyes though they still fall heavily and I will move forward with your strength I had revered for so many years. I promise to take care of your children and our mother and vow to give our entire family the best life possible. I will not yet honor you because I am not ready for that but I promise one day I will. It was a decision you made on January 13th that will forever haunt us all and leave us with so many questions but it was that decision that set forth the day I began to change the world.
Life is not better without you
Never lost…
How did you enjoy today's post?
If you liked what you read, sign up for our frequent newsletter by clicking HERE — and you'll also receive our handy Leader's Reference List
as our free gift to you!