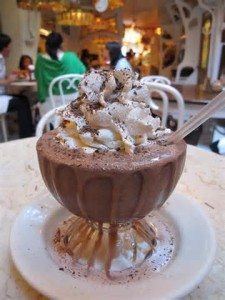 Have you ever come across an idea, met a person, or found a valuable resource that was precisely what you needed at exactly that moment in time?
These simple "happy accidents" bring us surprise & joy. But more than that, they are essential to moving us forward as leaders & learners.
Serendipity powers the social web. Tools and technologies are being created every day to increase our chances of "bumping into" something or someone we aren't expecting, but greatly need.
I have built a network of fascinating and generous people online. These "random collisions with unusual suspects," as my friend Saul Kaplan calls them, have led to great conversations, shared meals, meet-ups, conferences, events, and significant partnerships.… Read the rest