It's that exciting time of the month again when you have the opportunity to interact with us LIVE on SiriusXM Patriot Channel 125 at 9pm Eastern (8 Central, 7 Mountain, 6 Pacific) Wednesday, 6 May 2015.  This special "12-Talents" broadcast will feature David Webb, General John E. Michel, Colonel Matthew T. Fritz and our special guests!
6 May Guests: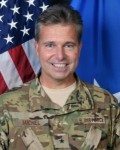 Our Co-Founder and Senior Curator, Brigadier General John E. Michel will debut his new, soon-to-be released book!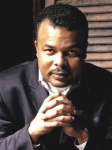 Janks Morton: American filmmaker, author, activist, director, producer, editor, and cinematographer at iYAGO Entertainment Group.
In delivering his first feature length documentary, "WHAT BLACK MEN THINK", JANKS MORTON took on the role as producer, director, cameraman, lighting, editing, mixing, entrepreneur, graphic artist, actor, auteur and more. The call to action through one simple question "Are there more black men in jail or college?" challenges not only Black Americans, but every American, to rethink their perceptions about Black Male Identity. Because of the extensive and pervasive amounts of misinformation around Black Men in popular culture, the statistically supported revelations of WHAT BLACK MEN THINK have been critically acclaimed by BET, CNN, C-SPAN, ESSENCE MAGAZINE, THE WASHINGTON POST, THE LA TIMES, RUSS PARR, MICHAEL BAISDEN and numerous of other media outlets. He states "That I would have to make a film, just to prove that black men are not in the dire state that some would have you believe, demonstrates the confusion that exists in America today."
Facebook: https://www.facebook.com/janks.morton
Twitter: http://www.twitter.com/janksmorton
Website: http://whatblackmenthink.com/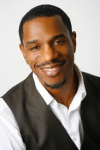 Kevin Y. Brown: Author of 10 Ways Anyone Can Graduate From College Debt-Free: A Guide to Post-College Freedom 
Video host for mtvU's Dean's List Show, marketing coordinator for Parish Nation Clothing company, motivational speaker for High Schools and the Continentals of Omega Boys & Girls Club in his hometown Vallejo, California, and constituent for Casey Family Programs and Foster Care Alumni of America. Kevin has served as an advisor on congressional bills for changes in the national foster care system and has even been commended on his efforts to defy obstacles in life on the congressional floor by the iconic civil rights leader and congressman John Lewis. Today Kevin lives in New York City where he is an active member of Kappa Alpha Psi Fraternity, Incorporated working on his authorial debut and speaking to audiences around the world about how they can use their self-image and individuality to achieve their destined successes.
Facebook: http://www.facebook.com/kevbrown001
Twitter: http://www.twitter.com/kevinybrown
Website: http://www.kevinybrown.com/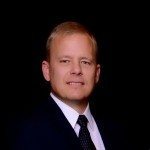 Colonel Chris Stricklin: GeneralLeadership.com Senior Curator and Chief Growth Officer
Chris is a combat-proven leader, mentor, author and coach integrating the fields of negotiations, leadership skills, public relations, public speaking and complex organizational change. His unique experience as a U.S.A.F. Thunderbird coupled with Pentagon-level management of critical Air Force resources valued at $840B, multiple N.A.T.O. assignments and command-experience in the United States Air Force allow his unique synthesis of speaking, leading, management, negotiations and continuous improvement. Chris is also a Certified Manager with degrees in Economics, Financial Planning, Strategic Studies and Operational Art and Science. He authored a negotiation primer which was subsequently published and adopted as required Air Force Pentagon new action officer orientation. He and his wife, Terri, have 4 children.
Twitter: http://www.twitter.com/chrisrstricklin
Biography: https://generalleadership.com/curators/chris-r-stricklin/
How did you enjoy today's post?
If you liked what you read, sign up for our frequent newsletter by clicking HERE — and you'll also receive our handy Leader's Reference List
as our free gift to you!