It's that exciting time of the month again when you have the opportunity to interact with us LIVE on SiriusXM Patriot Channel 125 at 9pm Eastern (8 Central, 7 Mountain, 6 Pacific) Wednesday, 7 Oct 2015.  This special "12-Talents" broadcast will feature David Webb, General John E. Michel, Colonel Matthew T. Fritz and our special guests: Rebecca Bond and Dr. Clarence B. Jones!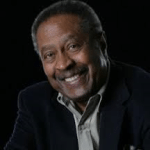 Dr. Clarence B. Jones is currently the First Diversity Visiting Professor, University of San Francisco and a Scholar Writer in Residence, the Martin Luther King, Jr. Research & Education Institute, Stanford University, and Palo Alto, CA. In a distinguished and heralded career, Clarence B. Jones served as political advisor, counsel and draft speechwriter for the Reverend Dr, Martin Luther King, Jr., joined Sanford I. Weill at Carter, Berlind & Weill, Inc. as an Allied Member of the New York Stock Exchange (NYSE), becoming the "first African American " partner in a Wall Street investment banking firm, has been twice recognized as Fortune Magazine's "Business Man of the Month," and founded successful financial, corporate and media-related ventures.  He is co-author of "WHAT WOUD MARTIN SAY?" 2008, "BEHIND THE DREAM-The Making of the Speech That Transformed A Nation", 2011 and the audio version of the book which was released on August 20th, 2013 by the University of San Francisco. He has also co-authored an E-book, UPRISING: Understanding Attica, Revolution and the Incarceration State. Dr. Jones posts a regular column in the Huffington Post.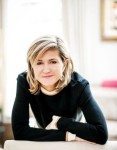 Rebecca Bond is the co-founder of Evolve, a not-for-profit dedicated to getting everyone in America to think harder about better personal choices around gun safety and responsibility.  Similar to 'Don't let friends drink and drive.'  Evolve works with some of the smartest thinkers, makers and doers; using high-impact campaigns, branded content, partnerships and social.  Before Evolve, Rebecca worked with Paris-based Cap Gemini and their multi-national corporations. She piloted and taught a personal branding course for their corporate university. Prior to that she worked for Mattel, Cablevision and agency Wunderman (Y&R).  She began her career in sports and entertainment marketing, working with global brands such as Hot Wheels/Barbie, Miller Brewing Company, US World Cup Soccer, NASCAR, NFL, NHL, American Movie Classics, USAF Thunderbirds, Russian MiG performance team.  For the rest of her time: Rebecca serves on the Chairman's Leadership Council of God's Love We Deliver;  is a contributing editor for Architectural Digest;  contributor to Huffington Post; a Minnesotan raising three kids in the wonderland of New York City and married to adman Jon Bond.
How did you enjoy today's post?
If you liked what you read, sign up for our frequent newsletter by clicking HERE — and you'll also receive our handy Leader's Reference List
as our free gift to you!