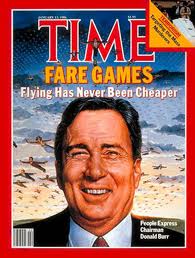 "Self-reverence, self-knowledge, self-control; these three alone lead one to sovereign power."
Alfred Lord Tennyson
Self-control, otherwise known as temperance, is not popular in today's culture. In fact, it's counter-cultural as much of our society loves to make self-gratification a priority; often at any cost. However, exercising self-control, defined as the ability to look outside oneself in a way that balances a healthy self-denial with a deep seated commitment to live up to a particular standard, is what guards us from making irrational or impulsive choices—choices that can lead us to a misguided favorable bias toward self.
Be it as simple as staying true to a diet, refusing to succumb to peer pressure or refraining from lashing out at someone who has hurt us deeply, self-control prevents us from caving in to irrationality and poor judgment. This is an important point to consider. After all, as leaders in our homes, workplaces, worship spaces, and communities, we want to make a difference. We want our leadership to be felt. And that's okay. However, challenges arise when pressures to perform lead us to make decisions that are more about ourselves than they are about the best interests of our organizations; our families; our customers; or our constituents. As such, it's quite easy for us to blur the line between pushing forward to grow into the best version of ourselves by pursuing our goals, dreams and aspirations and giving in to our ego's appetite for applause, acclaim, and adulation. Let me provide you with a quick illustration to help explain this important distinction.
Not long ago I had the privilege of taking part in a conversation with the legendary founder and former CEO of Southwest Airlines, Herb Kelleher. The topic of discussion related to why Southwest Airlines, the only airline to remain profitable every year it's been in business, has been so successful while it's one-time peer-competitor People Express fizzled out and disappeared after only six years in service. It was a simple question that was ultimately met with an even simpler answer. Nevertheless, let me give you a little background before I share Herb Kelleher's succinct, one-word response about the reason for their one-time competitor's demise.
Originally launched as a low-cost, no-frills airline in 1981, People Express expanded very quickly. In addition to acquiring a number of regional air carriers, including Denver-based Frontier Airlines, they also chose to venture into international air travel. In just four years, People Express became the fifth-largest airline in the nation. It was a meteoric rise and, as history reveals, an equally rapid fall.
Just one year after completing its many acquisitions, People Express filed for bankruptcy protection. Shortly thereafter, they ceased to exist as an independent carrier.
So what happened?
In simplest terms, the company's CEO became fixated on expanding more and more for fear of being left behind by other major airlines. This led him and his team to acquire a number of competitor airlines simply for the sake of growth, which ultimately led to amassing a debt load they simply could no longer service. This mountain of unpaid bills was further exasperated by the company losing their focus on their core business model. Instead of staying true to their philosophy, they abandoned their position in the underserved low-fare, no-frills market and rushed headlong into the already overcrowded full-service market. And in short order, People Express came tumbling down.
Setting Aside Our Egos
Now, contrast this story with that of Southwest Airlines. Unlike their competitors' rapid and ultimately, destructive growth cycle, Southwest has expanded slowly and deliberately in the little more than four decades they have been in business. In fact, in their first four years in operation, they went from three aircraft and three cities to five aircraft and four cities—a mere fraction of the growth experienced by People Express in the same timeframe.
Additionally, they, unlike People Express, stayed the course with their core business model of basic service. That is, they adapted their approach as circumstances dictated while avoiding the temptation to be all things to all people. The leaders at Southwest airlines understand their product may not be for everyone and are completely fine with that. They know their niche and have consistently exercised the self-control to stick to their plan.
In a nutshell, Southwest Airlines has become the most successful passenger carrier in history by not falling prey to the allure of being the largest carrier, or even a dominant carrier on any specific route. Instead, their enduring success stems from the fact that company leaders have always been careful to guard themselves against the pitfalls of prideful ambition by maintaining self-control and staying focused on what the company and its leaders said mattered most—serving others. Their unwavering commitment to their employees, customers, and shareholders protected them from succumbing to what one-time CEO Herb Kelleher believed was the primary reason People Express ultimately failed: Hubris.
So now ask yourself, which profile best describes the current trajectory of your business? Might you, too, need a healthy dose of self-control?