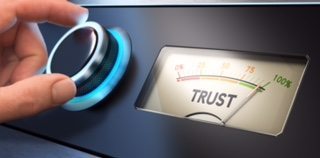 "The best way to find out if you can trust somebody is to trust them."
Ernest Hemingway
 Do your followers trust you? What about your peers, or your family? Of course, you answer. Are you sure? Let's take a closer look, because trust is a word we use casually and something we take for granted; my suspicion is that many people cannot really explain what trust means.
Trust is an assessment by others that your behaviors and actions are in alignment with their positive expectations, and that what they value is safe with you.
When I trust you, what I am saying is that I have confidence you will act according to how I perceive you should act.… Read the rest