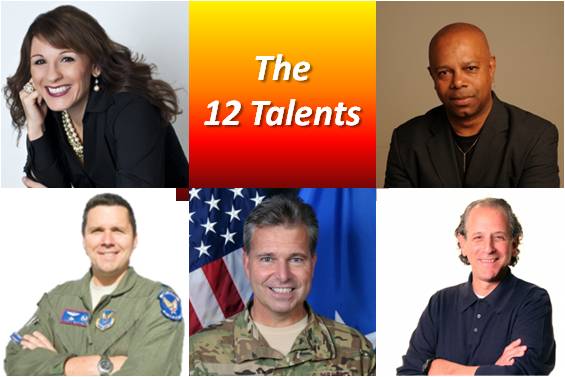 Join us tonight — LIVE — at 9pm Eastern (6pm Pacific) on SiriusXM Patriot Channel 125 & the David Webb Show! Tonight we will be debuting "The 12 Talents" with the first in a new series which will take us through this year.
Join us on the air by calling into the show at 866-957-2874. You can also follow along on Twitter @GenLeadBlog and @davidwebbshow with hashtags: #GeneralLeadership #12Talents. We look forward to sharing with you!
Our lineup of exciting guests tonight include:
Angela Maiers

Whether she is addressing an auditorium full of educators or sitting on the floor helping first graders find their way into the pages of a great book, Angela Maiers' message is the same.
…
Read the rest