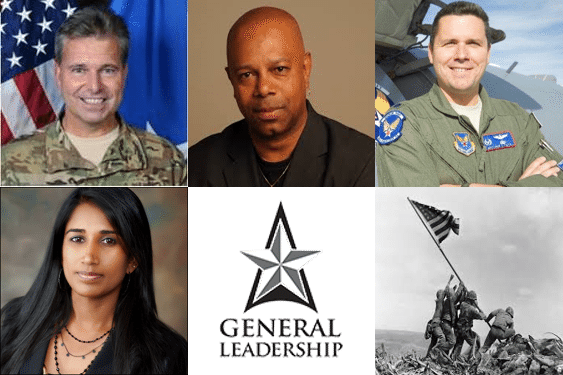 It's that exciting time of the month again when you have the opportunity to interact with us LIVE on SiriusXM Patriot Channel 125 at 9pm Eastern (8 Central, 7 Mountain, 6 Pacific) Wednesday, 4 Mar 2015.  Tonight we kick off our newest initiative — MentorsMatter!  This special "12-Talents" broadcast will feature David Webb, General John E. Michel, Colonel Matthew T. Fritz and our special guests:
Sabari Raja, Nepris: Sabari is the co-founder of fast growing edtech startup, Nepris Inc, a first of its kind cloud-based platform connecting industry and education.  She has worked in education technology for 17 years leading product and content strategy, business development, publisher relations, and emerging market growth strategies. She is passionate about working with K12 educators to translate their needs into scalable technology solutions. She plays an active role in furthering STEM education around the country.  Sabari has an undergraduate degree in Electrical Engineering from India, Masters in Computer Science from Louisiana State University an Executive MBA degree from Cox School of Business, SMU. She lives in Austin, Texas and is also a busy mom with 2 boys in elementary school.
Website: http://www.nepris.com
Twitter: @neprisapp and @sabari700
LinkedIn: /in/sabari007
Hashtag: #GeneralLeadership, #edtech, #STEAM
During this segment, we will highlight the importance of developing leaders of character to serve across all elements of our society. We will recall the recent anniversary of the Battle of Iwo Jima as an example of incredible selflessness and courage, and discuss how it is critical we develop character strengths and leadership skills in the next generation of leaders. We will provide a brief overview of the gap that exists in many classrooms today with regards to intentional leader and character development with youth and share why we created a dynamic partnership to help address these issues.
Key Message: Leveraging cutting-edge technology towards our efforts at making accomplished leaders (Veterans) available to speak about important character and leadership traits in the classroom, using curriculum designed by the Center for American Values (and shaped by Medal of Honor Recipients).
For a recap of our extremely successful 4 February show (from last month), please click here.
Join in the conversation by tuning into SiriusXM Channel 125, following along on Twitter (#GeneralLeadership and #DavidWebb), or call in to the show by dialing 866-957-2874!
How did you enjoy today's post?
If you liked what you read, sign up for our frequent newsletter by clicking HERE — and you'll also receive our handy Leader's Reference List
as our free gift to you!