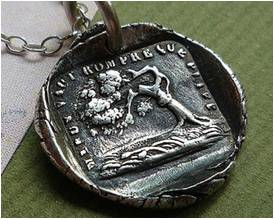 "Resilience is not a commodity you are born with, waiting silently on tap. It is self-manufactured painstakingly over time by working through your problems and never giving up, even in the face of difficulty or failure."
Lori Myers
More than two million people died, four million were displaced and thousands fled civil war. However, through faith and perseverance, one "lost boy", who later grew to become an American Airman, returned home healthier and happier than ever before.
Airman Magazine recently featured the story of Air Force Staff Sgt. Deng Pour who, as a young boy at the age of 5, lived through many years of near starvation and genocide resulting from the 1983-2006 Sudanese civil wars. Amazingly, he never gave up.
Sergeant Pour's early life in Sudan was filled with gunfire, violence and moving from village to village to survive. One night, Sudanese government troops ambushed a nearby township, forcing Pour and dozens of other refugees to escape across the border to Ethiopia. Though there was very little to eat, they were safe. Eventually, he made his way to a refugee camp in northern Kenya where he, and thousands of other southern Sudanese children, became known as the "lost boys of Sudan."
At the new camp, Pour attended school and learned basic reading, writing and arithmetic. For the next five years, life gradually improved. Eventually, Pour was given the opportunity to travel to the United States. After receiving his green card and graduating from high school, he chose to join the Air Force as a Chaplain's assistant.
Pour has been in the military for seven years and is currently back in Africa as the Non-Commissioned Officer in charge of religious affairs for the Combined Joint Task Force-Horn of Africa. He works in a variety of support roles building morale amongst the combined forces, and assists other partner nation militaries improve their military chaplaincies.
   "My goal in Africa is simple: to make a difference, whether it's amongst my peers or in this country," Pour said. "As I was going through my struggles, many people went out of their way to help me … The Air Force is a way for me to give back, to serve my adopted country because I know I'm representing something greater than myself."
And a difference he is making. Today, Pour serves as a tangible symbol of resilience of mind, body and soul to countless people everywhere. An Airman who teaches us that challenging life circumstances will certainly bend us, but they don't necessarily have to break us.
***
Resilience is Available to Each of Us
Once in a great while, we learn of an organization or a person who has performed so much better than expectations, it is difficult to believe this level of success is possible. You've heard the narrative: Someone like Staff Sgt. Deng Pour who, by all reasonable measures has the odds stacked against them, somehow manages to transcend their situation and achieve remarkable success. They are the person we long to emulate, who manages to transform difficulties into positive life-changing realities. The person who finds a way to tap into a reservoir of resilience that leaves us scratching our heads and wondering, "How can I do the same?"
Resilience is not a new term in academic, healthcare, or military circles. In fact, the view that resilience is central to consistently operating at high performance has been gaining attention among researchers and health professionals over the last 25 years. Studies have increasingly shown that the way people choose to show-up in the world, despite the challenges they face in any given moment, is at the heart of being an effective leader.
Unfortunately, many of us still mistakenly believe this thing we call resilience is some elusive "some have it, some don't" type of quality. Yet nothing could be further from the truth. . It's an attitude that informs our actions. It's a way of thinking and being that equips us to turn loss into gain; to transform tragedy into triumph; to operate at peak positive performance in good times and tough times.
I know because I personally discovered the value of possessing resilience, or the hardship that ensues in its absence, years ago.
Breaking the Silence – Summer 2000
I'll never forget that summer day in 2000. I was trotting away on the treadmill at the base gym in California when my wife walked in and said we needed to talk. Admittedly, to a husband, these words alone are cause for alarm. Did I leave the tub running when I left the house and flooded the living room? Did I miss a key appointment, anniversary or other important event? Did I fail to adequately close the door to our children's hamster colony and now our house was awash in scurrying rodent's intent to wreak havoc at will?
I didn't know the topic but I could tell from her tone and expression, something was very amiss. So I hit the stop button and followed her into the hallway. Her next words literally took my breath away: "There is no easy way to tell you this, but Kyle is dead. He took his own life yesterday afternoon."
Now let me put this in context for you. Kyle and I were college roommates and longtime friends. Kyle and I enjoyed Texas-size adventures together; our families had periodically vacationed together; and I considered him my most trusted friend. To hear he was suddenly dead was disturbing. Hearing he had taken his own life was devastating.
I jumped in my car and immediately called Kyle's wife. In the midst of what was one of the toughest phone calls in my life, I passed my deepest sympathy and checked in on their two small children. Both were under six years old. It was clear she was still in shock. So I did what my heart told me was right and boarded a plane that afternoon for San Antonio, Texas. I stayed two weeks and helped the stunned, grieving family work through this challenging period. To this day, I miss Kyle's precious friendship but am grateful knowing his family has gone on to rebuild their lives.
The life lesson I took away from this personal period of heartache is that equipping ourselves to endure challenging circumstances and tough seasons is an ongoing endeavor. Developing personal resilience, the external manifestation, of the internal belief that we can endure life's setbacks, is what allows us to make healthy choices when our burdens threaten to overload us and our present circumstances begin to overwhelm us.
If asked, Kyle would have been the last person I would have expected to take his own life. He had a beautiful family, was materially wealthy and was essentially a GQ poster-model. In fact, I witnessed him literally stop traffic on more than one occasion simply by flashing that famous, white-toothed perfect smile. He also possessed a Texas-sized heart, generously sharing all he had with those around him. But his tragic loss demonstrates how the external can so easily mask a terribly tormented interior. Despair, discouragement, fear, mental illness, and a host of other invisible enemies can wreak havoc with our heads, our hearts and ultimately, our lives.
I share this very personal story with you because the difference in outcomes between Staff Sgt. Deng Pour and my late friend Kyle is Resilience. Pour developed the coping skills to confront personal crisis and effectively deal with hardship. He was unafraid to reach out for help, to lean on others, and to consistently improve his ability to deal with life's setbacks. Sadly, Kyle didn't.
Over the last 14 years, I have become somewhat of a zealot for developing personal resilience. I've made it a priority to fortify my psyche so I can be adequately prepared to ride the waves of adversity rather than being pulled under by the torrent. I have chosen to enhance my ability to prepare for emotional emergencies and become more adept at accepting what comes at me with flexibility rather than responding with rigidity. In simplest terms, I've adopted and internalized the old metaphor that resilient people are like bamboo in a hurricane–they bend rather than break. And although I may feel at times as though I'm broken, there is always a part of me deep inside that knows I won't stay that way forever. This is the essence of resilience and I'm convinced it is a must-have commodity in today's leadership economy.
Practical Considerations
Before I sign off, let me leave you with several practical considerations on how you too can strengthen your personal resilience:
Improve Your Emotional Intelligence: Resilient people are aware of the situation, their own emotional reactions and the behavior of those around them. In order to effectively manage feelings, it is essential to take some time to understand what is causing them and why. The more aware you are of what you are feeling, the more likely you are to maintain control of the situation and think of new ways to tackle even the most perplexing problems.
Realize Setbacks are Part of Life: Resilience provides us with the capacity to deal with change and to continue to develop our potential. Understanding that life is full of challenges, it's critical you recalibrate your thinking of the value of hardship, heartache and hurt. Though momentarily painful, these experiences also provide invaluable opportunities to remain open, flexible, and willing to adapt to change.
Remember You Can Influence Outcomes: In my view, one of the contributors to Kyle's tragic choice is he likely perceived he had lost control over what was occurring in his own life? Generally, resilient people tend to have what psychologists call an internal locus of control. In other words, they believe their actions can and will have an effect on the outcome of an event. Of course, some factors are simply outside of our personal control, such as an earthquake, cancer diagnosis, or other tragedy. What's important is that we not lose sight of the fact we may not control the event, but we do possess the power to make choices that will affect our situation, our ability to cope, and our future.
Invest in developing your Problem-Solving Skills: In today's complex, dynamic and rapidly changing world, problem-solving skills are essential. When a crisis emerges, resilient people can quickly spot a solution that will lead to a safe outcome. When times are tough, our minds can quickly become clouded and our vision obscured. This leads to tunnel vision, which prevents us from picking up on critical cues, important details or prevents us from taking advantage of relevant opportunities. Developing problem-solving skills enables disciplined thinking which, in turn, informs intentional action.
Reach out early and often: Whenever you're dealing with challenging circumstances, it is important to have a network of people who can offer support. Reaching out to someone and talking about the challenges you are facing is a sure-fire means of enhancing your perspective, exploring new solutions, or simply expressing your emotions. Friends, family members, co-workers, and online support groups can all be potential sources of social connectivity. When life gets tough, make it a priority to reach out early and often. It may well be the best investment of time you ever make.
Commit to Being a Survivor, Not a Victim: When dealing with any potential crisis, it is essential to view yourself as a survivor. Avoid falling into the very dangerous trap of characterizing yourself as a victim of circumstance. While the immediate situation may be unavoidable, you can still commit to staying focused on pursuing a positive outcome. Refuse to promote a pity party when adversity knocks. Choose instead to lean in when it would be far easier to fall back.
Seek Strength and Assistance from Others: One of the best ways to build resilience is to leverage tools from experts. My personal favorite is motivation and personal development coach Tony Robbins MILITARY ULTIMATE EDGE program. This proven, powerful tool reflects the culmination of over three decades of Tony's work helping others become the best possible version of themselves. It's a resource that has equipped tens of millions of people, from politicians, movie stars, sports sensations, every day moms and dads, students and soldiers, to become living examples of humanity operating at its peak, positive potential.
Here's the best part: As an expression of his deep gratitude for military members' selfless service, Tony has made this resource available to ServiceMembers and their families free of charge. Yup. Zip. Zero. Zilch. You can download your own Limited Edition version right now by clicking here: http://www.tonyrobbins.com/for-our-troops/
I hope you will give it a try. I am confident you will not be disappointed. I know I wasn't!
The Heart of Resilience
Author Hara Estroff Marano reminds us how "The heart of resilience is a belief in oneself—yet also a belief in something larger than oneself. Resilient people do not let adversity define them. They find resilience by moving towards a goal beyond themselves, transcending pain and grief by perceiving bad times as a temporary state of affairs… It's possible to strengthen your inner self and your belief in yourself, to define yourself as capable and competent. It's possible to fortify your psyche. It's possible to develop a sense of mastery."
I certainly couldn't say it any better myself.
It is inevitable that life will throw you some curveballs. What waits to be seen is how you choose to respond to these dynamic and often disruptive events. These moments which possess the potential to either break you or build you.
My prayer is you too will choose to be the bamboo in a hurricane, accepting you may bend but you won't break. No matter how strong life's tempests may blow.